Our Laboratories
Reproductive Technology Laboratories (RTL)
Reproductive Technology Laboratories (RTL) is the laboratory subsidiary of California Fertility Partners. Through Reproductive Technology Laboratories ongoing clinical and basic science research, RTL has maintained its reputation for providing innovative state-of-the-art laboratory services to physicians in a broad range of specialties.
Started in 1988
Since its beginnings in 1988, RTL has grown in scope and reputation to serve approximately 300 physicians nationwide and internationally.
Reproductive Technology Laboratories is licensed with the State of California as a Clinical Laboratory and as a Tissue Bank, and is licensed federally under CLIA as well as the Food and Drug Administration.
Laboratory Primary Focus is Fertility
Our laboratory's primary focus is fertility and offers a broad range of tests including reproductive endocrine testing, semen analyses, tests of sperm function, serology, tumor markers, immune testing and metabolic markers. We provide laboratory services 365 days of the year, and the results of most tests are reported on the same day as the samples are received.
RTL provides tissue banking services for patients of referring physicians including the cryopreservation and processing of semen and sperm samples procured by testicular/epididymal aspiration or testicular biopsy. The immediate adjacency of the IVF laboratory and the surgery center facilitates examination and processing of surgically recovered sperm samples.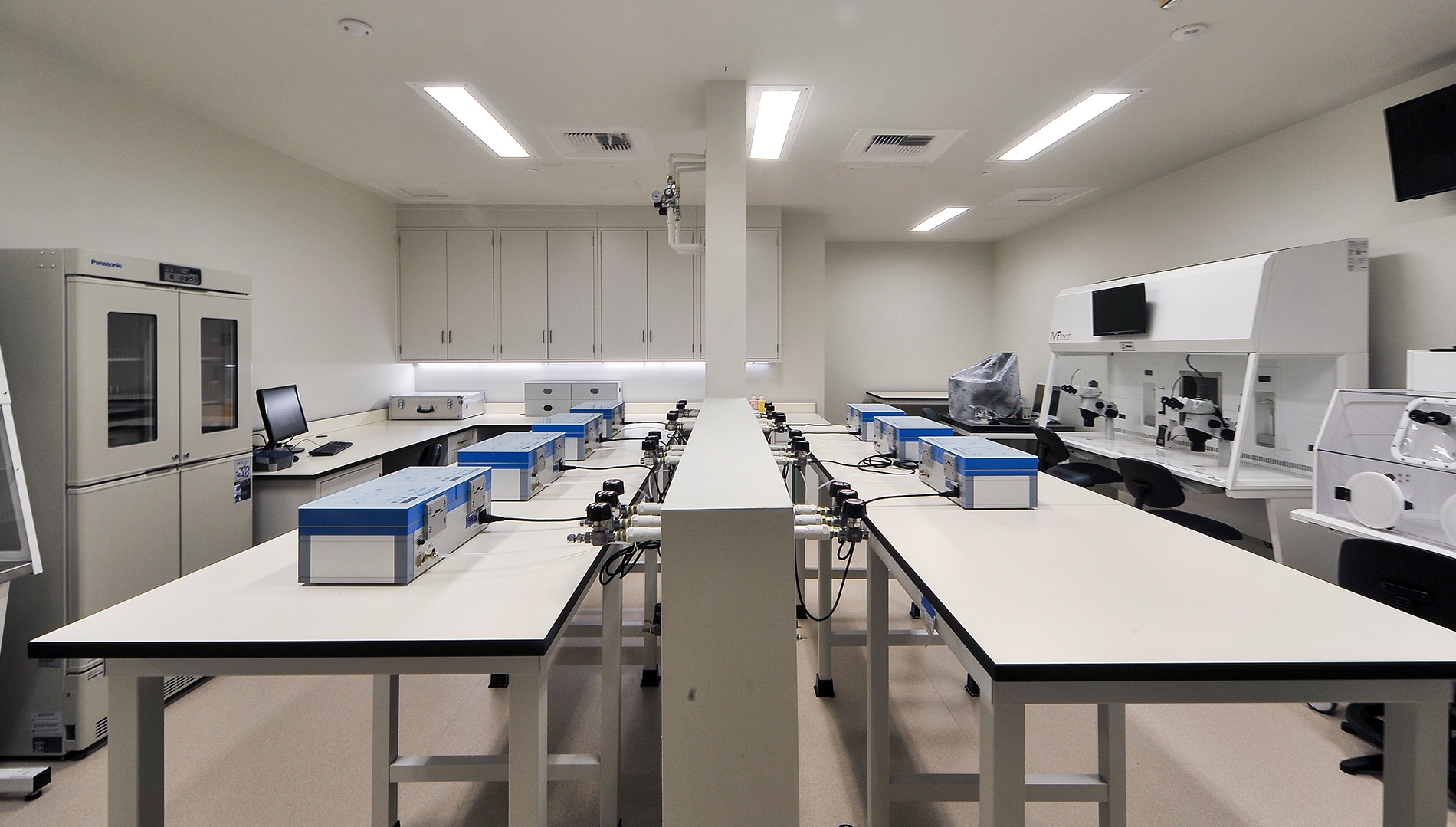 State of the Art IVF Laboratory
Three years ago we constructed a new, state of the art IVF laboratory, featuring a highly purified air system and industry leading equipment. Our highly experienced embryology team provides extensive experience in all aspects of embryo culture, biopsy, and cryopreservation. Our continuous culture system gives embryos an optimal environment for growth and development, leading to more blastocysts per treatment cycle.
Our program offers a variety of reproductive procedures including IVF, intra-cytoplasmic sperm injection (ICSI), blastocyst culture, embryo biopsy for pre-implantation genetic testing (PGT), embryo freezing, and egg freezing.
Through close working relationships with expert reproductive urologists we offer testicular biopsy procedures for sperm procurement prior to IVF. Our IVF laboratory also utilizes sperm separation chambers to isolate sperm with lower DNA fragmentation for use in IVF treatment cycles.
The physicians and embryologists at California Fertility Partners work closely together to provide the highest quality personalized care possible for our patients and their embryos.